ONLINE HVAC COURSES: GOOD, BETTER, & BEST!
ONLINE HVAC/R TRAINING FOR LESS THAN $1000!
ONLINE HVAC COURSE LEVELS:
GOOD
Start now with access to 192 training videos covering everything you need to install and service HVAC systems. For less than $1000 you get 6-months access to it all, including NTI's custom app, instructor support, hundreds of training videos and quick quizzes to help you retain your knowledge. What about EPA Certification? The EPA prep course is included!
BETTER
Get certified PLUS career assistance for only $500 more: 12-month access to all training videos, one-on-one EPA Certification test prep with an NTI instructor, a proctored EPA 608 Certification exam – the testing fee is included  – and help getting started with your new career: NTI staff helps with your resume, and you get access to our network of working professionals throughout the country. Even further, you're given additional resources to help you on the job including a digital copy of NTI's textbook, quick reference guides, and a one-of-a-kind digital troubleshooting app. All this along with financing options to pay tuition.
BEST
Reserved for those who want to get the most out of their experience, when done with the online HVAC training courses and EPA exam, you can get something totally unique: one week of intensive, hands-on training at NTI's HVAC lab in Las Vegas! This "ultra-level" of HVAC tech training is something no other online HVAC school can offer. At the end of the week you even leave with your own NTI tool bag packed with all the high-quality tools you need to do the job.
GET MORE THAN YOU PAY FOR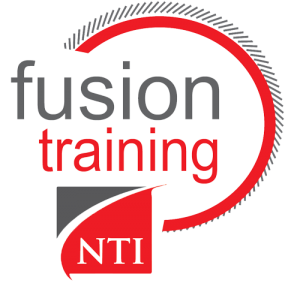 When you enroll with NTI Online, you choose what you want: online HVAC courses with almost 200 training videos by NTI's experienced instructors, EPA 608 Certification exam, and hands-on experience from experts in the field.
Hundreds of interactive videos.
NTI's proprietary workbook with quick reference guides.
A down-loadable app for class on-the-go.
Coming soon: interactive real-life 3D troubleshooting simulators!
Better: Career placement services
Best: NTI's "Tools of the Trade" toolkit
Best: 1 week of hands-on training in Las Vegas (hotel accommodations, breakfast & lunch included).
National Technical Institute is Licensed by the Nevada Commission on Postsecondary Education.
"I was able to complete my HVAC certification at my own pace and my own time. The app made it convenient and I had access to my instructions when I needed it."
DECADES OF EXPERIENCE
Get online access to virtual classroom instructional videos made by NTI's best instructors with decades of experiences in the industry. They've created tutorial videos, quizzes, and tests that are targeted so you study exactly what you need to know to be a successful HVAC technician.
EXPERT ONLINE LEARNING SYSTEM
Busy life? Learning HVAC repair online lets you study at your own pace, take tests when you're ready, and move on to the next topic when you have time. During the entire process you have access to exclusive content, forums, and user groups so you never feel like you're learning alone.
THE ONLINE HVAC SCHOOL LIKE NO OTHER
The power of online learning with the support of a brick and mortar HVAC school
National Technical Institute has been training HVAC/R technicians for decades. NTI Online's HVAC training combines the best of both worlds: the pace and flexibility of online courses, with the experience of NTI instructors who know the HVAC/R industry inside and out.
WHY START NOW?
You're here because you're already interested. But to really know if learning HVAC repair online is right for you, you have to talk to someone on NTI's team. We can answer all your questions quickly, talk about pricing and payment options and get you moving on your new career.

HOW DO ONLINE HVAC COURSES WORK?
REGISTER FOR AN ONLINE HVAC COURSE
Register for an online HVAC course. If you'd like help, an NTI admissions representative will help you with the enrollment process. Once your course fees are paid you are officially enrolled and can start your HVAC courses online.
COMPLETE THE LESSONS AT YOUR OWN PACE
You're in control of the process. Sit in on NTI's virtual HVAC classroom lectures as often as you want. As you complete each stage, take the quiz and when you pass, it opens up the next class topic in the series.
SOLIDIFY YOUR KNOWLEDGE WITH HANDS-ON LAB WORK AT NTI
Upon completion of your online HVAC courses you can begin a 1-week, hands-on lab session at NTI's Las Vegas campus. Meet your teachers face-to-face and get the practical experience no other online HVAC school can offer!
HOW WILL I LEARN AND ADVANCE IN THE PROGRAM?
As an NTI Fusion Training student, you will have the dedicated support of your instructors, and your core team of advisors who are here to help you achieve your academic goals, manage your online courses, navigate career placement and more. While our program offers the flexibility of a convenient learning platform, it is fully guided and interactive offering you the support you need.
Study when it's convenient for you, and take your mobile classroom wherever you go. NTI's Fusion Training Kit comes complete with all the tool for learning.
NTI's Fusion Training includes real-life hands-on training at NTI's campus in Las Vegas (hotel accommodations, breakfast & lunch included).
Please Note: this program is only available to students living OUTSIDE of NV and AZ.
National Technical Institute is Licensed by the Nevada Commission on Postsecondary Education.